We are helping patient's access to practices that treat patients with the intent of curing them, not just reducing their symptoms like pain or stress with an effort to extend the patient's overall "length of life" along with improved "quality of life".
We are guiding patients right from diagnosis to cure in every step, finding an expert and connecting them to expert, sharing experiences of patients who also have suffered, providing a comprehensive range of supports under one umbrella.
We are ready to support patients relentlessly uninterrupted, continuously alert, always available (day or night), getting involved constantly with patients in distress needing earliest possible 'care and cure' without any disruption or downtime.
 Why Us?
Dedicated to spreading awareness, sharing information, providing knowledge about the disease, its causes and availability of best curative treatment option.
Includes the patients who were suffering and subsequently cured, patients who are currently suffering, centre of excellence doctors and trained counsellors to guide.
Linking 'suffering-patients' to the 'cured-patients' for sharing experience, connecting patients to the 'expert-doctors' and facilitating access to the most innovative cure.
Tip from Doctor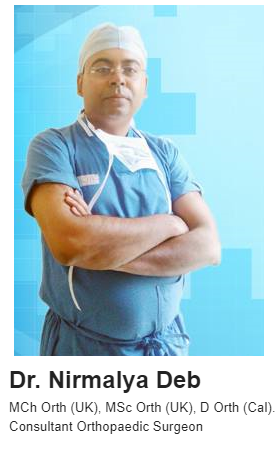 When you are unable to move and your hips are paining
In recent times, we have observed there is higher incidences of AVN due to changes in lifestyle.
Excessive use of steroid, alcohol abuse or trauma often causing Necrosis of bone, also called Avascular Necrosis (AVN).
Patients mostly report increasing pain and reduced quality of life and go for treatment when the pain is quite severe in later stages.
In later stages, when there is collapse, options become limited as the joint has to be artificially replaced leading to some degree of compromised living.
Through our foundation and social awareness program the joint can be salvaged. In case of patient's awareness and readiness for treatment, this can be completely cured through minimally invasive regenerative procedures.
If you have even slightest pain in your hip or incidentally you have come to know from X-Ray / MRI done for other purpose, that there is AVN; don't delay in doubt as there is a solution available for this.
Seek early treatment as this may cure the bone necrosis completely and prevent any further damage. Your cure will depend on how fast your regenerative treatment done.
Book an Appointment